Thursday Morning
Melissa Spoelstra's 8-week DVD study of "Jeremiah"
A challenge to overcome fear, worry, doubt, and bitterness as we surrender our will to God and put our hope in Him.
Begins September 14, 9:30-11:30
Facilitator: Sheri Gay
Workbooks available at first session ($16).
Sign-up: Email Sheri if you'd like to join this study.
Childcare available by reservation, $5/session.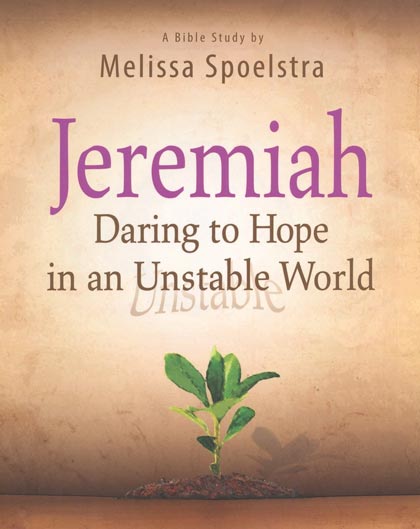 Thursday Evening
Angie Smith's 7-week study, "Seamless, Understanding the Bible as One Complete Story".
If you've ever struggled with piecing together the different parts of the Bible or just felt overwhelmed at trying to understand this wonderful story, this study is for you!
Join us as we cover the people, places and promises of the Bible, tying them together into the greater story of Scripture. Gaining an overarching understanding of the fundamental layout and meaning of God's Word.
Study Begins: September 14th at 7:00pm – 8:45pm
Facilitator: Erin Furnia
Workbooks available at Lifeway or Amazon ($13).
Limited number of workbooks will be available at the first session, please request your copy if interested and bring cash to first session.
Sign-up: Email Erin if you'd like to join this study.
No Childcare available.